Advisory Board In Detail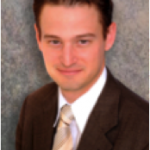 Michael Assante – Mr. Assante is currently the President & Chief Executive Officer of NBISE and Chair of NBISE's National Board. Michael Assante is an internationally recognized expert and thought leader in information and cyber security and the recipient of many awards in the space. Mr. Assante most recently held the position of Vice President and Chief Security Officer at the North American Electric Reliability Corporation and oversaw the implementation of cyber security standards across the North American electric power industry. Prior to joining NERC, Assante held notable positions at Idaho National Labs, was Vice President and Chief Security Officer for American Electric Power, and pioneered the security intelligence landscape in his role as Chief Operating Officer of LogiKeep. A former U.S. Navy intelligence officer with experience in information warfare and information security management, Mr. Assante recognized the need to bring intelligence-type analysis to the networks of the corporate world by identifying risks and threats specific to the hardware, software and systems used by individual organizations.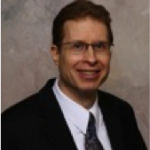 David Batz – Mr. Batz joined Edison Electric Institute (EEI) in 2009 as Manager, Cyber & Infrastructure Security in the association's Energy Delivery group.
Mr. Batz assists EEI member companies with understanding and applying appropriate cyber security solutions to address emerging threats and issues.  He has provided professional technology and security solutions and services for over 24 years, the last ten being focused on Cyber Security issues for utilities and critical infrastructure protection. In addition to working on security issues on behalf of EEI Member companies to federal agencies including Department of Energy, and the Department of Homeland Security, Batz assists in the development and articulation of policy positions concerning Smart Grid.
Prior to joining EEI, Batz was a Cyber Security Risk Manager with Alliant Energy, an electric and gas utility serving customers in Iowa and Wisconsin. During his 20-year tenure with Alliant Energy, Batz performed in a variety of roles within the Information Technology and Facility Services departments.
Batz is a member of InfraGard, and serves on the SANS Advisory Board.  He has served on the North American Electric Reliability Corporation (NERC) Critical Infrastructure Protection Committee (CIPC) and is currently on the CIPC-Executive Committee.
Batz is a Certified Information Systems Security Professional (CISSP), has multiple SANS GIAC certifications and brings real world technical experience to the table.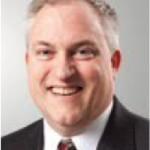 Benjamin Beberness – Benjamin Beberness has more than 20 years of information technology experience, most recently as Chief Information Officer for Snohomish County PUD.  As the CIO of Snohomish County PUD he is responsible for all IT operations and cyber security.   Prior to Snohomish, he held the position as Director of Delivery Services for PacifiCorp in Portland, Oregon. He has extensive experience managing a broad range of technology, security and compliance issues including twelve years in large-scale management roles. His background also includes work for Williams Gas Pipeline in Houston, Texas, and the Deloitte and Touché Consulting Group.
Beberness holds a bachelor's of science degree in computer science from Portland State University.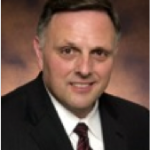 William Bryan – Mr. Bryan is the Deputy Assistant Secretary for Infrastructure Security and Energy Restoration in the U.S. Department of Energy's (DOE) Office of Electricity Delivery and Energy Reliability (OE).  The office of Infrastructure Security and Energy Restoration (ISER) works with the National Security Staff, other U.S. government agencies, and international partners to enhance the security and resiliency of critical energy infrastructure and facilitate the reconstruction and recovery of damaged or disrupted energy systems.
As a career Senior Executive, Mr. Bryan oversees the collection, analysis, and dissemination of vital information to all involved in energy response and restoration efforts, Mr. Bryan leads DOE's efforts in the coordination and collaboration of energy sector-related reliability and resiliency activities between the energy industry and the federal government. He also leads the office in support of the electricity, oil, and natural gas industries in the development and implementation of infrastructure protection strategies and methodologies both at home and abroad.
Before assuming his current position, Mr. Bryan served as the Director for Critical Infrastructure Protection (CIP) in the Office of the Under Secretary of Defense for Policy at the U.S. Department of Defense (DOD). He led all CIP and Defense Industrial Base (DIB) related activities within this office, and advised key DOD leadership on the relevance of current CIP and DIB capabilities, methodologies, and technologies in support of military and civil homeland defense efforts deemed essential to national security.
Mr. Bryan holds a Master of Science in Strategic Intelligence from the Joint Military Intelligence College in Washington D.C. He also holds a Bachelor of Science in Logistics Systems Management (Summa Cum Laude) from Colorado Technical University in Colorado Springs, CO.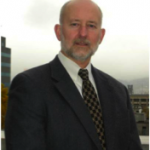 Larry Buttress – Larry Buttress is the Chief Information Officer for the Bonneville Power Administration (BPA), headquartered in Portland, Oregon.  He joined the staff at Bonneville in September, 2006  and has overall responsibility and accountability for all BPA information technology-related governance and day-to-day management of Bonneville's business-centric operations and project development initiatives.
Prior to joining the Bonneville team Larry was the CIO and Quality Director for WaferTech, the US subsidiary of TSMC, the world's largest semiconductor integrated circuit foundry.  Larry built the IT functions of WaferTech from the ground up and led the creation of the company's computerized business systems and processes.
Before his time at WaferTech, Larry was Manager of Refining Systems for Sunoco Refining and Marketing.  He began his career as a mainframe systems programmer  for Citgo Petroleum.
Larry holds a BS in business management and management information systems from Oklahoma State University.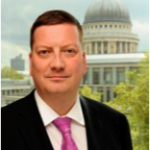 Robert Coles – Mr. Coles' experience in the field of risk and information security has been wide and varied for organizations such as KPMG and the Royal Bank of Scotland.  Directly before joining National Grid he was Chief Information Security Officer for Merrill Lynch. He helped the Information Systems Audit & Control Association develop the Certified Information Security Manager (CISM) examination and was an examiner for over 5 years. In 2003 he was a founder of the Institute of Information Security Professionals in the UK and served as a Director and Treasurer for the Institute until 2010. Robert undertakes research and actively publishes in his field, he obtained his PhD from the University of Leeds on the psychology of information risk and security, focusing on how we can make better judgments about risk by understanding perceptions, and he is currently working with a consortium of European Universities under the a European Union funding program in the area of critical national infrastructure policy.
At National Grid, Robert is the Chief Information Security Officer and Head of the Digital Risk and Security function, reporting to the CIO.  His job is fundamentally about understanding the changing nature of the threats and risks to the National Grid business and electricity/gas information and systems, and ensuring that appropriate countermeasures are in place to manage the risks.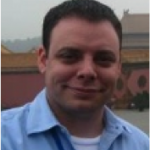 Tim Conway – Tim Conway is the Director of NERC Compliance and Operations Technology at Northern Indiana Public Service Company (NIPSCO). Formerly, an EMS Computer Systems Engineer at NIPSCO for eight years, with responsibility over the control system servers and the supporting network infrastructure. Former Chair of the RFC CIPC and current Co-Chair of the NERC CIP Interpretation Drafting Team.
MBA from the University of Notre Dame
BS in Electrical Engineering Technology from Purdue University.
Obtained the following professional certifications throughout my career: RHCT, SANS GCIH, CNE, Network +, CCNA, CISA, CRISC.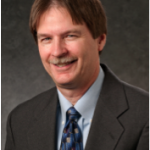 Mark Engels – Mark Engels is the Enterprise Technology Security and Compliance Director at Dominion and has been with the company 34 years.
He is involved with Dominion's cyber security and compliance programs and represents Dominion's position with outside entities such as the Department of Energy, Department of Homeland Security, the Department of Defense, the North American Reliability Corporation (NERC), the Federal Bureau of Investigation (FBI) and the Federal Energy Regulatory Commission (FERC).
Mr. Engels is currently a member of NERC's Critical Infrastructure Protection Committee (CIPC); Chair of the NERC Control System Security Working Group (CSSWG); Chair of the NERC Cyber Attack Task Force; a member of the Southeastern Electric Reliability Corporation (SERC) cyber security leadership committee; a member of the American Gas Association (AGA) security committee; a member of the Interstate Natural Gas Association of America (INGAA) security committee; a member of the Edison Electric Institute (EEI) security committee; part of the leadership team for the Edison Electric Institute business continuity committee; a member of the Nuclear Sector Coordinating Council; a member of the DHS Cyber Unified Coordination Group (UCG).
Mr. Engels holds a Bachelor of Science degree in Computer Science from Old Dominion University, a Masters in Business Administration from the University of Richmond, a Masters Certificate in Project Management from George Washington University and has completed his Computer Information System Security Professional (CISSP) certification.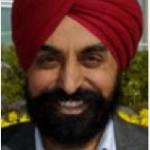 Jasvir Gill – Mr. Gill is the Founder and CEO of AlertEnterprise and has more than 20 years of experience in security, compliance and access management. Prior to Alert Enterprise, Jasvir was the Founder and CEO of application security company Virsa Systems where he led the design of the Virsa Continuous Compliance Suite. An early pioneer in establishing governance risk and compliance as a software market segment, Jasvir drove the growth of Virsa as an enterprise software provider signing up over 400 major corporations and organizations as customers. Virsa Systems was acquired by SAP in a deal valued at $400 Million. SAP made significant additional investments in this business and went on to sign up over 1,000 enterprise customers under the continued leadership of Jasvir who took on the role of Senior Vice President and General Manger of the SAP GRC Business Unit.
Jasvir has personally worked with many of today's largest companies and most recognizable brands to deliver security and controls solutions for risk management and regulatory compliance. Early in his career he was recognized by Kodak and others for developing custom solutions to reduce the high cost of third party audits—long before the Sarbanes-Oxley Act. This experience led to the development of an innovative packaged compliance solution for SAP ERP systems and the adoption of these solutions by hundreds of multinational companies, including SAP. In 2007 Jasvir left SAP to establish AlertEnterprise and implement his vision to deliver the next generation of security applications.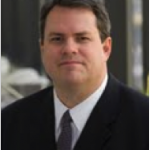 Jeff Guldner – Mr. Guldner is Vice President of Regulation for Arizona Public Service Company.  He is responsible for state and federal rates and pricing, regulatory policy and strategy, and utility regulatory compliance.  Prior to joining APS, Mr. Guldner was a partner in the Phoenix, Arizona office of Snell & Wilmer L.L.P., where he practiced public utility, telecommunications and energy law. He also served as a Surface Warfare Officer in the U.S. Navy. He is a graduate of the Arizona State University College of Law and the University of Iowa.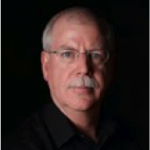 Michael Hamilton – Mr. Hamilton is the Chief Information Security Officer of the City of Seattle. He is responsible for leadership in effecting consistent application of security policy and standards in a highly federated government organization, which includes energy and water utilities.
Mr. Hamilton has more than 20 years as an information security professional, as a practitioner, entrepreneur, consultant, and in executive management.  He has experience in the retail, manufacturing, government, defense, academic, energy, and financial sectors – from Fortune 1 to small nonprofits.  Formerly a NASA ocean scientist at the Jet Propulsion Laboratory, his BS and MS degrees in Geochemistry and Oceanography are from the University of Southern California.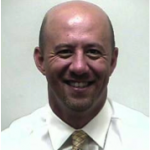 John Heintz – Mr. Heintz joined CPS Energy as Senior Manager, Enterprise IT Security in 2010.  John provides the strategy, vision and direction for the information security program throughout the enterprise.  John has been in the information security industry over 18 years.  He has held various information security positions within the Department of Veterans Affairs, private health care industry, manufacturing and now within the utility industry.  John has developed and implemented information security programs from the ground up on several occasions throughout this career.  John started his career with the US Navy as a engineer operating steam plants and completed his naval career as a criminal investigator within a division of NCIS.
John is a former executive board member of the Nevada Infragard program.  He is a current member of the ISSA CISO Forum, Security Leaders Forum of South Texas, and local chapters of ISSA and ISACA organizations. John is a Certified Information Systems Security Professional (CISSP), Certified Information Security Manager (CISM), Certified in Risk and Information Systems Control (CRISC) and various other certifications in information technology.

Cam Henderson- As vice president of Portland General Electric's (PGE) Information Technology department, Cam Henderson is responsible for the infrastructure, operations and system development of all information systems. This includes developing a strategic plan for information technology and implementing enhanced project management and methodology. Henderson's CPA credentials and extensive business operations expertise has helped establish a strong reputation for information technology throughout PGE.
Henderson joined PGE in 2005 after serving as chief information officer at Stockamp & Associates, a health care consulting organization, since 2003. Prior to that, he spent 12 years with Willamette Industries, a Fortune 500 forest products company.  He served as senior IT manager for eight years and was named Vice President, Chief Information Officer in 1998.
He began his career with Arthur Andersen's Consulting division.  During the 12 years he was with Andersen, he had the opportunity to work with a variety of industries and organizations.
Although he grew up in the Pacific Northwest, he chose to go to college in the south.  He received a bachelor's degree in management from Harding University in Searcy, Ark., and an MBA from the University of Texas at Austin.
Henderson serves on the Central European Christian Education Foundation Board, the PowerPlan Advisory Board and the Tivoli Advisory Board for IBM.
He resides in Beaverton with his wife, Andrea, and they have two grown children, one who lives in Oregon and one in Texas. His outside interests include travel and gardening.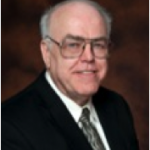 William Hunteman – Mr. Hunteman joined the Department of Energy (DOE) Office of Electricity Delivery and Energy Reliability as Senior Advisor for Cyber Security in March 2010.  In this capacity, Bill provides national-level leadership for energy sector cybersecurity, which includes the transition of cybersecurity for the integrated digital technologies of the Smart Grid.  He also works closely with organizations within and outside Government in coordinating initiatives to protect the nation's strategic electricity infrastructure from cyber degradation or attack.
From April 2006 to March 2010, Bill served as the DOE Chief Information Security Officer (CISO) and Associate Chief Information Officer for Cyber Security.  With input from senior managers and stakeholders, he built and managed the Departmental cyber security program by establishing strategy, policy, and direction and providing Departmentwide cyber security services to support and enable DOE missions.  In the CISO role, Bill was a key participant in a number of Government wide cyber security groups and activities, including the development of the Comprehensive National Cybersecurity Initiative.   Prior to the CISO position, Bill was the cyber security program manager for the DOE National Nuclear Security Administration ,where he developed and deployed an enterprise cybersecurity program (policies and practices) that integrated into NNSA scientific, engineering, and business processes.
In his work at the Los Alamos and Sandia National Laboratories, Bill managed and participated in a variety of cybersecurity research and development activities.  He also led the development of several Departmental cybersecurity policies and  national and international cyber security criteria, and participated in collaborative projects with Russia to improve cyber security in its nuclear weapons complex.  Bill's other activities in the laboratories included high performance computer networks and supercomputer operating system design and development.
Bill holds a Bachelor of Science in Mathematics from Central State University in Oklahoma, a Master of Science Electrical Engineering/Computer Science from the University of New Mexico, and graduate computer science and cyber security classes at Oregon State University and the University of New Mexico.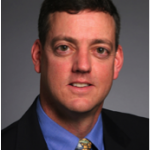 Michael Hyland – Mr. Hyland Mike is the Senior Vice President of Engineering Services for the American Public Power Association (APPA) in Washington, D.C.  His department is responsible for APPA activities within the Transmission & Distribution, Safety, System Planning, Industry Standards, Security, Environmental, Broadband, and Energy Services areas.  His department is the home of APPA's Demonstration of Energy Efficiency Developments (DEED) Program, the Engineering & Operations Technical Conference, the Public Power Lineworkers' Rodeo, and the Reliable Public Power ProviderTM program (RP3).
Mike is a registered Professional Engineer, is currently Chair of the National Electrical Safety Code, and is a member of the North American Electric Reliability Council (NERC) Critical Infrastructure Protection Committee. He has been with APPA since 1996, having spent eight years in various engineering positions with Public Service Company of New Hampshire.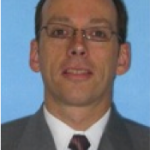 Barry Lawson – Mr. Lawson joined the National Rural Electric Cooperative Association (NRECA) in April 2001.  His current focus is on North American Electric Reliability Corporation (NERC) reliability policy and standards development process issues, DOE and FERC transmission pricing, congestion and access initiatives, and he is also very involved in critical infrastructure protection policy issues.  In addition, Barry is currently the Chair of NERC's Critical Infrastructure Protection Committee (CIPC), and he is a member of DOE's Electricity Advisory Committee.
Prior to joining NRECA, Barry performed transmission policy consulting work for two years with KEMA Consulting in Fairfax, VA.  Prior to that, for two years he was a Regulatory Associate for the interstate natural gas pipeline company Columbia Gas Transmission.  Barry also spent four years with the Edison Electric Institute (EEI) in Washington, DC as a Senior Analyst in their Power Supply Policy group.  Before entering the policy side of the utility industry, Barry spent 10 years with Virginia Power in the distribution engineering and customers service areas.  Barry has a BS in Civil Engineering Technology from Old Dominion University in Norfolk, VA.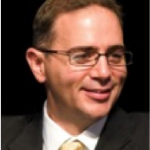 Patrick Miller – Mr. Miller has dedicated his career to the protection and defense of the North American critical energy infrastructure. He is the founder of EnergySec, and currently its President and CEO. This nonprofit information sharing organization began as a few colleagues meeting for lunch and has grown into a nationwide effort to promote sound security principles in the energy industry. Patrick is also the Principal Investigator for the National Electric Sector Cybersecurity Organization (NESCO). EnergySec has been designated as the NESCO through a public-private partnership with the U.S. Department of Energy. NESCO's mission is to be the independent security voice of the industry and advance cybersecurity in the electric sector.
Patrick's diversity of professional experience is one of his strengths. In the energy industry, he has covered all business and operational aspects, holding positions with asset owners, a regulator, and private consulting firms. He has also held key roles in the Insurance, Internet and Telecommunications sectors. Among other credentials he has earned the CISA and CISSP certifications. Patrick is an active member of several critical infrastructure security working groups and committees and an established speaker on the subjects of critical infrastructure protection, industrial and process control system security, smart grid security, regulatory compliance, audit, and privacy.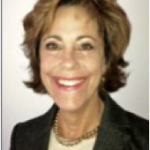 Prudence Parks – Ms. Parks is the Director of Government Affairs and Legislative Counsel for the Utilities Telecom Council (UTC).  Founded in 1948, UTC is a global organization representing the broad communications interests of electric, gas and water utilities, natural gas pipelines and other critical infrastructure entities as well as their technology vendors and partners.  Its principal focus is the support of federal and state policies that enable enhanced communications capabilities at the core of energy and water system modernization while maintaining the reliability, resilience and security of those systems.
Prudence brings more than 25 years of legislative and political experience to her work representing UTC and its members in Washington.  Her accomplishments include amendments to the Communications Act of 1934 exempting utilities from spectrum auctions; a federally mandated report by the Department of Commerce on the uses of spectrum by utilities and pipelines; the recognition of secure and reliable communications capabilities as essential to smart grid deployment under the Energy Policy Act of 2005; and appropriations for Smart Grid and broadband grants under the American Recovery and Reinvestment Act of 2009.  She also served as a contributor to the NSTAC report to the President on the Telecommunications and Electric Power Interdependencies Task Force Report, and subsequent efforts to implement the recommendations contained therein.  Currently, she is actively engaged in the cyber security debate taking place on Capitol Hill, DHS, DOE and the FERC.
Representing UTC, she has been a part of the evolving structure and mission of the Department of Homeland Security (DHS) and in the development of the National Infrastructure Protection Plan (NIPP).  She serves on both the Communications Sector Coordinating Council (CSCC) and the Cross Sector Cyber Security Working Group (CSCSWG).  As a member of CSCC, she has participated in the update of the National Sector Risk Assessment for the Communications Sector and serves as the communications sector liaison to the Energy Sector Coordinating Council as it relates to cyber security of communications networks and protection of the electric grid.
Prudence holds an undergraduate degree from Colby College and a law degree from the George Washington University.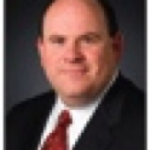 Karl Perman – Karl Perman is the Director of Security for the North American Transmission Forum. His responsibilities include cyber and physical security and serving as an advisor to industry stakeholders and government agencies on critical infrastructure protection initiatives.
Mr. Perman has held senior security and human resources leadership positions in the energy, pharmaceutical and transportation sectors. He served in law enforcement roles at the municipal and federal levels prior to entering the private sector. He also served in military intelligence and military police units in the U. S. Army Reserves.
Mr. Perman has a Master's Degree in Public Safety Administration from Lewis University and a Bachelor's Degree in Public Law and Government from Eastern Michigan University.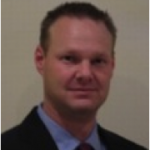 James W. Sample – Mr. Sample is the Senior Director and Chief Information Security Officer at Pacific Gas and Electric Company (PG&E). In this position James is accountable for leading, establishing, and maintaining company-wide governance, oversight, and support to identify and manage security risk and investment strategy to protect PG&E's critical infrastructure and information assets. James joined PG&E in May 2011 as the Director of NERC Critical Infrastructure Protection (CIP).  In this position James was responsible for the deployment and administration of a corporate-wide CIP Program, designing enterprise processes and systems for generation, transmission, and nuclear process control networks.
Prior to joining PG&E, James was the Director of Enterprise Information Security and Policy for the Tennessee Valley Authority (TVA). In this role he was accountable for the governance, oversight, and support of TVAs enterprise information security program. James was directly responsible for the management of cyber security, privacy, and IT/OT risk management and compliance across all lines of business.
James experience also includes more than 8 years in leadership roles within the California Independent System Operator, 3 years with various consulting companies, and 6 years in the U. S. Navy. He is a recognized enterprise security leader possessing both industrial control systems and IT risk management expertise with a track record of success in complex, multi-stakeholder environments. Including in-depth expertise in information and operational technology risk management processes and federal regulations.
James holds a bachelor's degree in Business Management from Western Governors University and various professional certifications within the security and risk management trade (i.e. Certified in the Governance of Enterprise IT (CGEIT), Certified Information Systems Security Professional (CISSP), Certified in Risk and Information Systems Control (CRISC), and Certified Information Security Manager (CISM).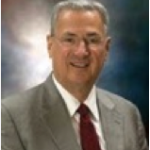 Dr. Edmund O. Schweitzer – Dr. Schweitzer is a pioneer in digital protection, and holds the grade of IEEE Fellow.  He is a member of the National Academy of Engineering.  He has written dozens of technical papers in the areas of digital relay design and reliability and holds more than 40 patents.  Dr. Schweitzer received his BSEE and MSEE from Purdue University, and his PhD from Washington State University.  He served on the EE faculties of Ohio University and Washington State University, and in 1982 he founded Schweitzer Engineering Laboratories to develop and manufacture digital protective relays and other products and services.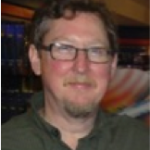 Sean Sherman – Mr. Sherman is a Senior Cyber Security Consultant working with clients to provide strategic security and compliance solutions and solve complex problems to balance risk, compliance and security.
With over 25 years of IT and systems experience, Mr. Sherman has seen the security field and IT industry through many changes.  Mr. Sherman is considered a subject matter expert for a number of current compliance, security & privacy programs, including: NERC CIP, NIST/FISMA, CNSS, ISO 27001, PCI and other current IT Security regulations and frameworks. His background includes working in the Federal IT/Security space including significant work with federal guidelines and policy, "smart grid" cyber security, classified systems architecture and engineering, and compliance/governance efforts. He holds a variety of certifications such as CISSP, PMP, MCSE, CISA, CIPP, and CCSK.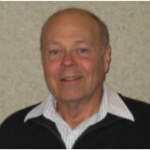 Carl J Staab  - Carl J. Staab is the Manager Network and Security Technology, Product Development at Emerson Power and Water Solutions.  He established and is the chair of the Ovation Cyber Emergency Response Team.  Ovation-CERT is responsible for: responding to all customer security emergency requests (hotline), evaluating all reported Ovation cyber incidents, evaluating vulnerability announcements, generating customer cyber security notifications and recommendations.  He is a charter member of the PWS Security Solutions Steering Committee.  The steering committee provides recommendations to the PWS staff for: addressing customer security requirements, identifying cyber security business opportunities, pending regulations, security issues impacting PWS business processes. Carl is a PWS Intellectual Property Coordinator, Six Sigma certified Green Belt, Trained as an Internal ISO auditor, PWS president's liaison to Emerson IT, Security panelist at the McAfee 2011 Focus Conference and has won 8 control system related patents and 4 George Westinghouse Signature of Excellence awards.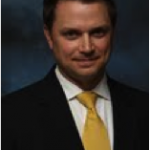 Michael Tallent – Mr. Tallent is the Director of Enterprise Information Security and Policy and the Senior Agency Information Security Officer for the Tennessee Valley Authority (TVA). In this capacity, Mr. Tallent has championed TVA's path toward a holistic Enterprise Cyber Security Program which accounts for all TVA organizations and operations. He has over 15 years experience in Information Technology and Operational Technology and has spent 12 years working to ensure safe, secure, and reliable power delivery for TVA's Power System Operations.
Michael's experience supporting TVA's supervisory control and data acquisition systems and real time operations has given him a unique ability to articulate the urgency for critical infrastructure protection and the risks and complexities associated with improving the cyber security posture of critical infrastructure. He sees the need for progressive information risk functions which seek to align cyber security strategy with business strategy. Michael is an outspoken advocate for improving information sharing between industry and government.
Michael has held numerous roles and responsibilities at TVA which include Manager of Information Security Solutions, Manager of Cyber Security Operations Monitoring & Incident Response, Program Manager of Industrial Control System Security and Lead Real Time Process System Specialist for Power Control Systems. Michael has B.S. in Aerospace Technology, B.A. in Computer Information Systems, and his Masters in Business Administration.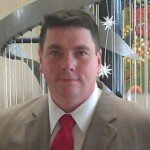 Spencer Wilcox – Spencer is the Lead Security Strategist at Exelon. Mr. Wilcox has dedicated his 17 year career to the convergence of information and physical security.  Having served in law enforcement in both sworn and civilian capacities, and in the private sector in both physical and logical security, Spencer is broadly experienced in all aspects of physical and logical security.  With experience in government, energy, and health insurance fields, Spencer has served in controls compliance, access control, computer forensics, incident response, e-discovery, network security, and security operations in both operational and management capacities.
The NESCO Advisory Board consists of no greater than 30 members of the industry selected by the Executive Committee. The Executive Committee may fill any vacant positions at any time, subject to veto by the EnergySec President and CEO or delegated officer(s)of EnergySec. NESCO Advisory Board members may recommend new members to the Nominating Committee. The Executive Committee may change the composition and size of the NESCO Advisory Board no more than once per year and only by unanimous vote by the Executive Committee. Persons affiliated with standing federal, state or local regulatory programs or with regulatory authority are explicitly excluded from participating in the NESCO Advisory Board.
NESCO Advisory Board composition shall represent a mix of executive, operational, technical, regulatory and policy expertise and experience. As such, representation from the following functional areas is required:
1.    Asset Owners: 12 individual seats – at least one of each of the following; all fuel sources shall be represented (nuclear, fossil, renewable):
1.1.    Investor Owned Utility
1.2.    Municipal Utility
1.3.    Rural/Cooperative Utility
1.4.    Independent Power Producer
2.    Industry Trade Organizations: 4 organizational seats
2.1.    Examples: EEI, APPA, NRECA, UTC…
3.    Federal Agencies: 3 organizational seats
3.1.    U.S. Department of Energy (DOE)
3.2.    U.S. Department of Homeland Security (DHS)
3.3.    U.S. Department of Defense (DOD)
4.    At Large organizations: 3 organizational seats
4.1.    Examples: EPRI, NATF, NAGF…
5.    At Large individuals: 7 individual seats
6.    EnergySec President and CEO (or delegate): 1 individual seat
Individual seats on the NESCO Advisory Board are tied to the individual, not a specific organization. However, once an individual exits one required functional area, they must resign their previous seat, but may assume another functional seat, subject to availability. All persons and organizations are expected to use professional courtesy and notify the Advisory Board of any changes to their representative responsibilities with sufficient advance notice to provide for successful transition between outgoing and incoming Advisory Board members.
At the discretion of the Executive Committee and the EnergySec executive management, members shall serve one-year terms. Members may serve for a maximum of three consecutive terms. Members, after serving two consecutive terms and meeting their Board responsibilities with conspicuous distinction, may be designated emeriti board members. After three consecutive terms, board members, who have met their individual and collective responsibilities, may continue to participate and remain involved as emeriti board members. Emeriti board members receive all rights and privileges as active board members with the exception of the right to vote. Emeriti advisory board members may be asked to temporarily serve on the Board to actively complete an unfulfilled term. Emeriti board members may return as active members one year after becoming emeriti members.
Executive Committee
Includes the Chair, the immediate past Chair or a past Chair, Vice-Chair, Secretary, EnergySec President and CEO or EnergySec executive team delegate, one Asset Owner and one Member At Large. Responsibilities include working with the Chair and EnergySec executive management in establishing overall NESCO Advisory Board direction and overseeing Board activities and commitments of the Board.
Nominating Committee
Shall include three current or emeriti members of the NESCO Advisory Board and may include up to an additional two community members outside the Advisory Board membership. Responsibilities include conducting an annual assessment of the board membership to insure diversity and broad community representation, preparing a slate of officers, identifying and interviewing potential board members and presenting the list to the Executive Committee and EnergySec executive management for review and final Board selection. The Nominating Committee is also responsible for contacting the organizations and individuals nominated to provide participants on the Advisory Board.
The Executive Committee selects and convenes a Nominating Committee as early as necessary to ensure appropriate diligence is exercised with respect to nomination and consideration of potential Advisory Board members. The committee shall submit a slate of potential Board members to the Executive Committee and EnergySec executive management prior to the last meeting of the spring quarter.
Ad Hoc Committees
An Executive Committee sponsor must propose each Ad Hoc Committee to the Executive Committee. A supermajority quorum (5 of 7) of the Executive Committee is necessary to approve instantiation or termination of any Ad Hoc Committee. Any Executive Committee member can propose termination of any Ad Hoc Committee at any time. The Executive Committee sponsor is responsible for quarterly reporting for the Ad Hoc Committee to the Executive Committee.